The 2023 Subaru Love Promise Community Commitment Award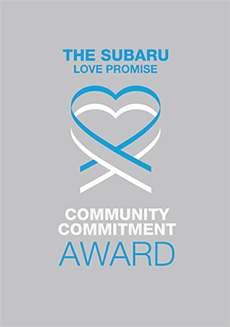 We've been nationally recognized for our dedication to our community and the Subaru Love Promise.
We're honored to receive the 2023 Subaru Love Promise Community Commitment Award. This award nationally recognizes Subaru retailers who are making the world a better place while demonstrating an outstanding commitment to supporting passions and causes in local communities. These efforts are focused in important areas such as the environment, community, health, education, and pets.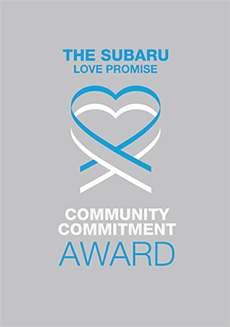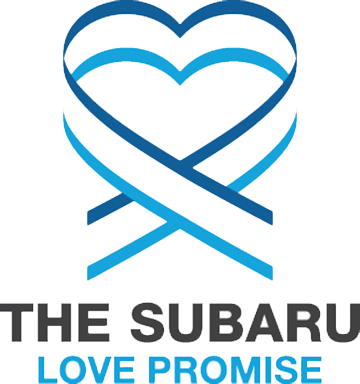 What is the Subaru Love Promise?
Subaru and our retailers believe in making the world a better place and the Subaru Love Promise is our vision of respecting all people. This is our commitment to show love and respect to our customers and to work to make a positive impact in the world.
How is Hudson Subaru dedicated locally to the Love Promise?
Our Love Promise can be seen in various partnerships with local charities and non-profits. We're grateful for the opportunity, not only to be a part of our community, but to serve it as well.
Jersey City Board of Education
Love Promise Stories from Hudson Subaru
Subaru and Hudson Subaru believe in making a positive impact on the communities in which we live and work. We uphold that belief through our Love Promise Community Commitment. Every month, we select inspiring stories from customers and partners from around our area who strive to support our collective commitment and feature them here
Hudson Subaru Loves to Care RWJ Barnabas Jersey City Medical Center - Julian P
Hudson Subaru, in partnership with the Leukemia and Lymphoma Society, donated 75 blankets to our local partner, RWJ Barnabas - Jersey City Medical Center. These blankets help spread love and hope to cancer patients who are receiving treatments at the hospital.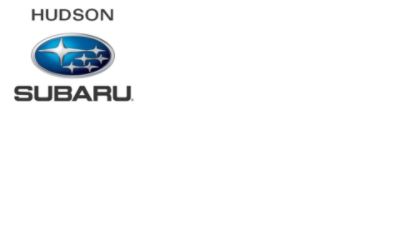 ---
Hudson Subaru Loves to Help St. Lucy's Shelter - Julian P
This year, Hudson Subaru donated 75 blankets to St. Lucy's Shelter in Jersey City, NJ. during their annual Subaru Loves to Help campaign. These blankets are to help keep folks in the shelter warm throughout the winter months.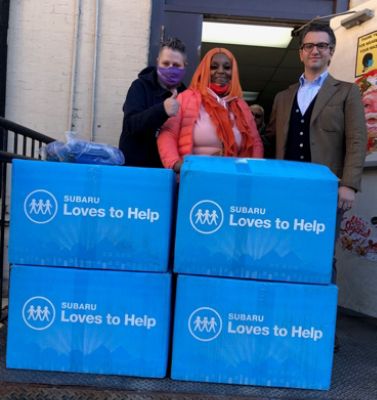 ---
Oreo's Sweet Journey - Ines R
We have no way of knowing how difficult Oreo's life must have been for him prior to coming to Liberty Humane Society. He was surrendered – and was TERRIFIED, had no prior socialization, and no training. For Oreo the world was a scary place. Oreo ended up staying with LHS for a while. Dogs that require more training and time are often overlooked at adoptions because of the hard work that is involved. It was through gentle training with our staff and a whole lot of love that we found Oreo's sweet center. Turns out under all that fear and anxiety was a lovable boy waiting to wag his tail. Oreo was able to be adopted into a family with a teen-aged daughter thanks to this great adoption event, Subaru Loves Pets. We are forever grateful for programs like Subaru's Love Promise which aides shelters in promoting pets that need a well-deserved second chance at a forever home. We are so proud of Oreo's hard work, and are glad he was seen for what he truly is; a kooky cookie.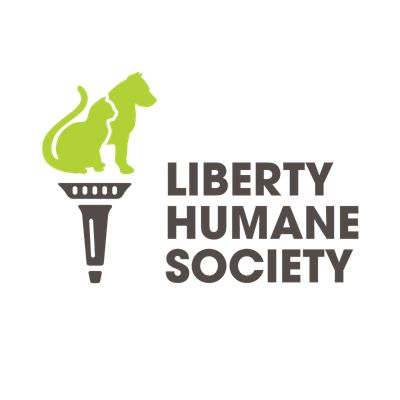 ---
Hudson Subaru - Julian P
Through our partnership with Hudson Together, Hudson Subaru contributes toward the purchase of 200 bicycles for children in our community during the holidays.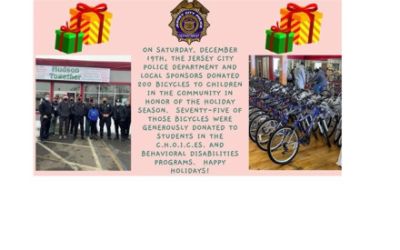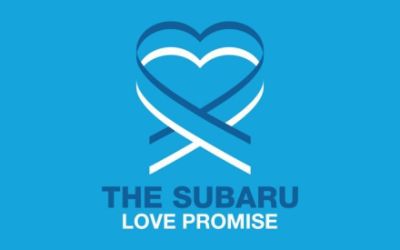 ---
Hudson Subaru Supports Local First Responders - Julian P
To show our appreciation for our local first responders during the COVID-19 pandemic, Hudson Subaru donates 120 lunches to the Jersey City Police Department each month.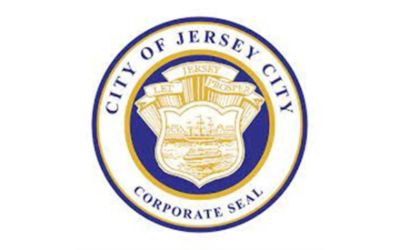 ---
Hudson Subaru Brings Holiday Cheer - Candace C
In addition to the partnership Hudson Subaru has with the Jersey City Public Schools through Share the Love program, Hudson Subaru provides gifts for children with special needs experiencing hardship during the holidays. This year, we were able to purchase gifts for 83 families who have experienced such hardships as unemployment, homelessness, financial difficulty, and the loss of a parent of guardian due to the COVID-19 pandemic.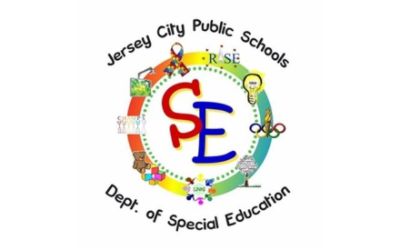 ---
Wiggler's Story - Ines R
Meet Wiggler, she charmed her way into the arms of her foster family after being the sweetest, most lovable cat. Wiggler was abandoned outside of Liberty Humane Society in a cat carrier. Alone and starved of human connection, Wiggler made quick friends out of our staff. Senior cats are often overlooked due to their age, however, all it takes is a little push from a great adoptive event, like Subaru Loves Pets, for pets like Wiggler to be put in the spotlight. She wasn't in A+ health so Wiggler did need to go in supportive fluid therapy after her spay surgery. But even then, her purrs and cuddles never wavered. Programs like Subaru's Love Promise help shelters place pets in forever homes much quicker, which aided in Wiggler's forever-home journey. Wiggler was definitely the type of kitty that would thrive with constant human connection and touch for a speedy recovery. Wiggler showed everyone that being older just means you're more skilled in showing love.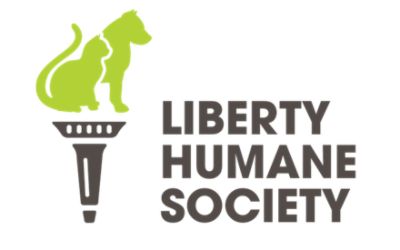 ---
Gus Hernandez - Frederick T
Mr. Hernandez is a professional and courteous sales manager. We appreciate his help and friendly attitutude. Gus is the reason we will tell all our friends to visit to purchase from the dealership. He is also extremely knowledgeable and helped us tremendously. Its not everyday that you have an opportunity to do business with someone so great. Thank you Gus! Thomas Family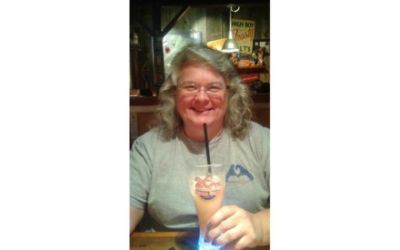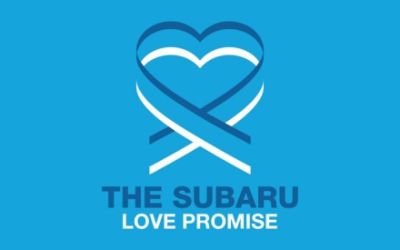 ---
Hudson Subaru Shares the Love - Heather P
Through Subaru's Share the Love Program, Hudson Subaru partnered with P.S. 22 to create Jersey City's first sensory classroom, a carefully designed space that helps students with autism and other special needs. P.S. 22 currently has nine classes dedicated to autistic and special needs students and the sensory room will become a valuable tool to help students transition to traditional classroom settings. Features such as swings, a trampoline, crash mat, tilt and spin, rock and roll top, rainbow river stones, provide an obstacle course-like workout that allows students to focus better at school. Studies say that as little as 15 minutes in the sensory room can allow a child to remain focused enough to function for the rest of the day. Hudson Subaru has had a close relationship with Jersey City Public Schools for many years, providing funding for a variety of causes including field trips to Liberty Science Center, holiday gift drives, as well as many reading initiatives.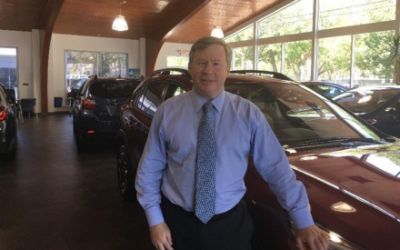 ---
Thank You Hudson Subaru! We Love Our Books! - Heather P
The Jersey City Public Schools Department of Special Education is so grateful to have received 150 science books. These wonderful books were distributed to classrooms for students in the Intellectual Disabilities and Autism Programs in grades ranging from preschool to high school. Our teachers and students are really enjoying these books, along with the online resources such as lesson plans, interactives, news and digital media resources. The vivid photos are really helpful when teaching our students about various science concepts. We truly appreciate all that you do for the children of Jersey City!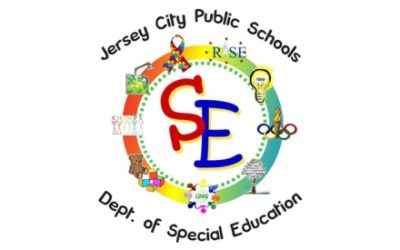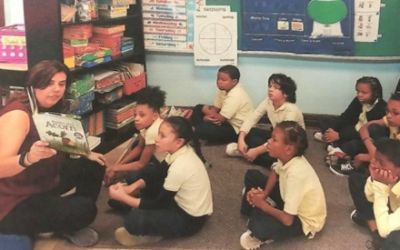 ---